044: Soccer Thread
A deep-dive into the beautiful game ⚽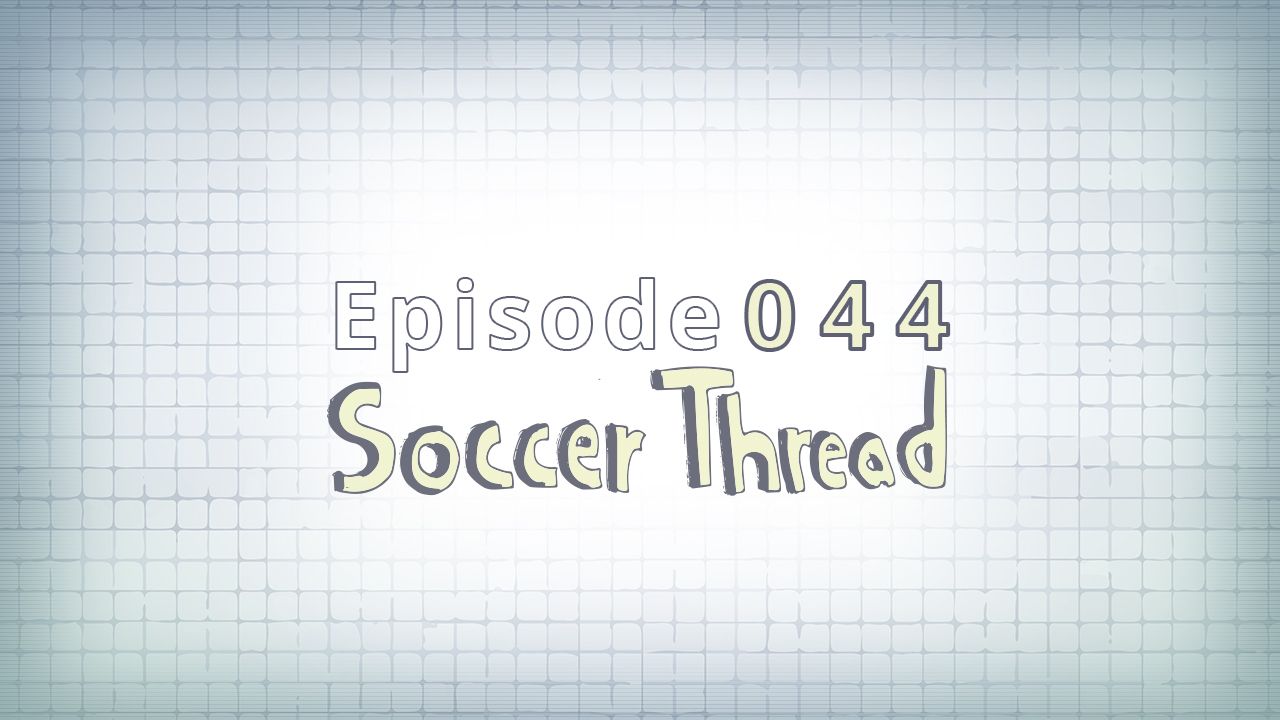 A longform email exchange with my friend Doug
Note: Recorded mid-2020 ⚽️


Buckle up: It's a deep dive!

---
[Jeremy] When did you start playing?
Why are you still into it?
[Doug] I have been playing my entire sentient life. Having an older brother who is really into soccer will do that to you - I was dragged out into the yard to kick the ball around as soon as I could run. Started playing organized soccer as soon as I was old enough, I think 5 maybe: No goalies, few rules, just utter chaos.
I have forgotten so, so many things from my life, but I still remember the first goal I ever scored in an organized game. I can close my eyes and still remember trundling the ball over the line between two big orange cones. What a glorious feeling of pride and pure joy, despite what was undoubtedly a very goofy-looking sequence of events. Every moment on the field since then has just been chasing that feeling, and occasionally touching it for a fleeting instant.
The reason I keep playing is because I still enjoy the thrill of the chase.
What qualities go into a good player?
And a good team?
Give me 11 N'Golo Kantés and I'll take my chances against any 11 you can throw out there.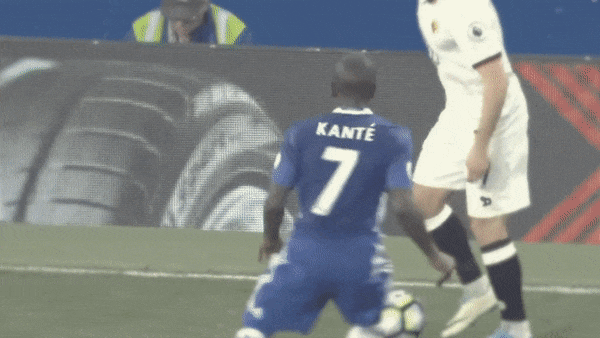 The thing that makes me love Kanté - and what makes the best players and teams overall - is his selflessness. The guy has zero quit in him during a match.
He covers the same amount of ground as two normal players, and enables everybody around him to be their best selves on the field. That ability to not only get the best out of yourself but also your teammates is critical to winning.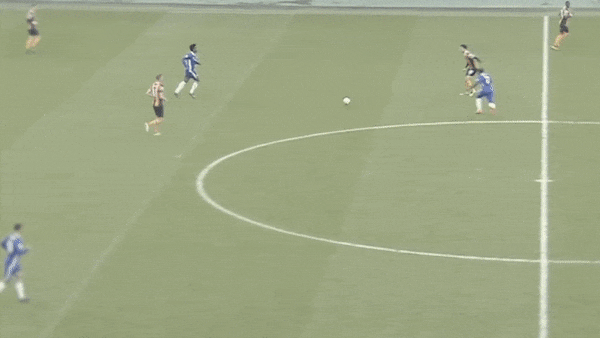 There's a reason that, at the peak of his powers, he won a title at Leicester, then another one at Chelsea the following season, then a World Cup with France. He had great teammates at every stop, of course, but his play in the middle helped unlock those playing next to him and drive a lot of winning. And of course, googling "N'Golo Kanté shy" yields a trove of wonderful anecdotes.
I have been thinking a lot lately about the U.S. Women's National Team, and how they've been able to sustain their success over multiple decades, even as the women's game around the world has grown explosively.
The thing that jumps out to me is adaptability. The U.S. used to run other teams off the field with ease, playing a really direct style where they could just overpower other teams with superior athleticism and technical ability. They can't do that anymore - their opponents have vastly improved their training and fitness, and all of a sudden they have to win games on merit.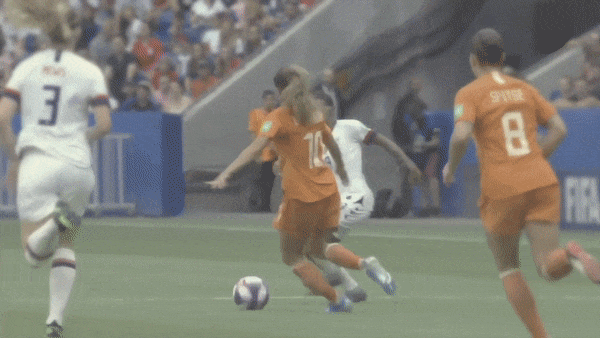 That they have been able to do that is a reflection of the mentality of players like Crystal Dunn, Rose Lavelle, Lindsey Horan, and many others, along with the coaching staff (Jill Ellis before, Vlatko Andonovski now). They refuse to be wed to any one particular style, and that willingness to evolve with the game has been one of the most important factors that has kept them on top.
What have you learned from soccer that's applicable to life?
Oh man, what isn't applicable!?
The thing that sticks out to me is the importance of preparation, patience, and persistence. Over the span of 90 minutes, you're going to have setbacks and screw-ups. You just are. And some of those missteps are going to cost you something. In the most extreme case, it will impact the score line. But the game is long, and other opportunities always lie ahead.
The players and teams that succeed are always the ones who don't let the tension of the moment overwhelm them or alter their approach going forward. They make a plan on the training ground and in the locker room, so when the lights come on they just have to execute. And when things go sideways - as they often do - they have the mentality to face it down and just keep going.
It's the thing I respected most about Liverpool last season: In 10 games where they fell behind, they won 6 and drew 1. The previous year, they trailed 7 times and won 5 of them and drew 1. That's a testament to [Jürgen] Klopp's management and the players' mental strength. And underscores that keeping focus when times get tough can yield overwhelmingly positive results.
How has your experience playing, watching, and coaching changed over time?

One of the benefits of aging is that you develop some perspective.
I'm going to go back to Klopp, who is fond of saying "football always seems the most important of the least important things."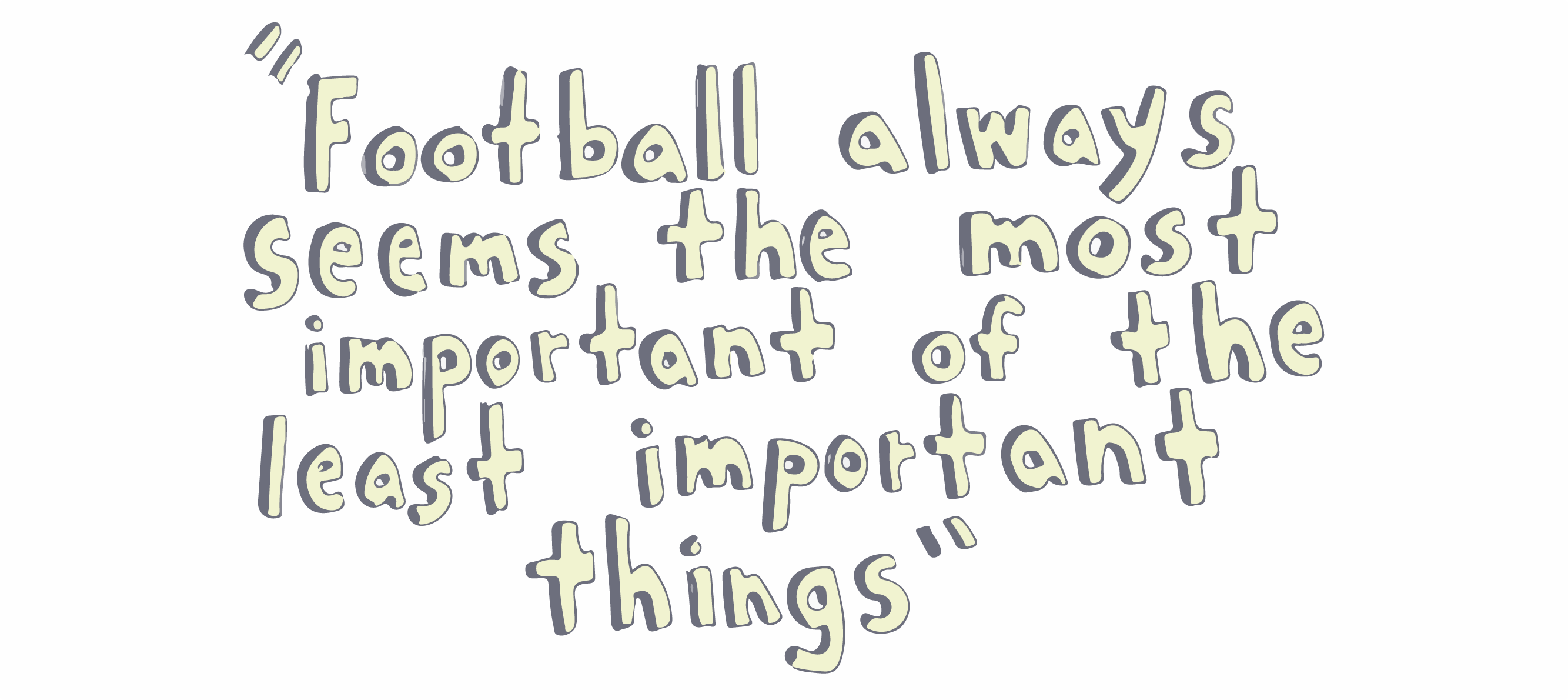 My relationship to the game has been kind of a bell curve. I played a lot of sports growing up and while soccer was always in the mix as my favorite, it never really felt that important. I started to climb up the curve as I decided to play in college and then during my time in school - frankly, I cared too much.
It's the epitome of privilege that, while I was in school, soccer-related worries were really the most difficult challenge in my life. And when you care that much, you personalize every experience you have around the game to a probably unhealthy level.
Coaching 10 year olds right after college definitely helped temper my personal investment a bit, and I think for the first time I started to become truly invested in others' success more than my own. It has undoubtedly made me a better player as a result - when you care more about team outcomes rather than personal ones, it relaxes you and allows you to play more freely.
If you have to win one game and the fate of humanity is on the line, which player that you watched play is first on your teamsheet?
Important caveat: Messi and Ronaldo are disqualified (frankly, that argument was boring five years ago).
Virgil van Dijk [Ed: Jeremy's pick] is a great shout - his ability to completely control the game from the back and still be a threat going forward makes him a pretty unique force.
I can't totally decide who I would want, so I'm going to give you four:
In net, it has to be Oliver Kahn circa 2002 World Cup.
His performance (other than a tragic spill in the final) is the best stretch of goalkeeping I have ever watched.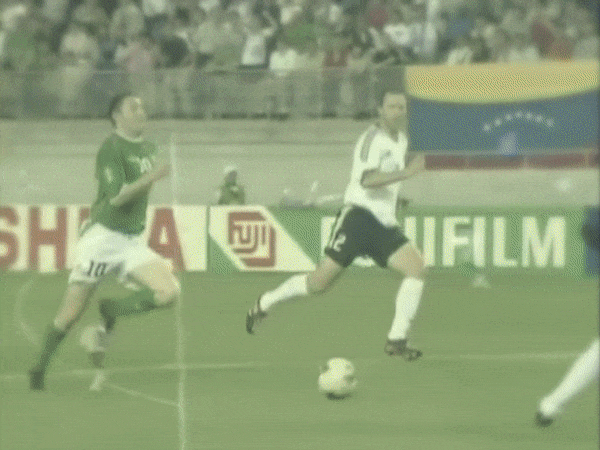 For a defender, I'm going with 2006 Fabio Cannavaro.
I believe still the only center back to be named world player of the year. The absolute heart of a World Cup winning team.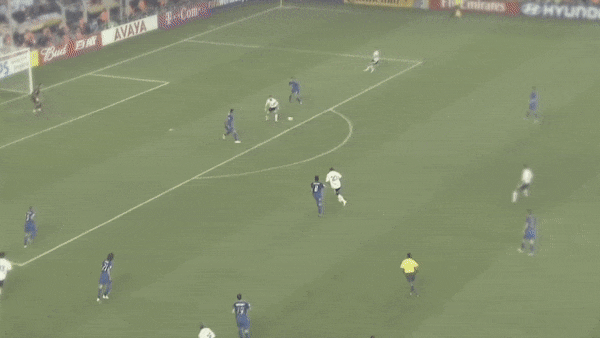 Top midfielder would be 2002 Zidane.
This goal is one of my favorites ever: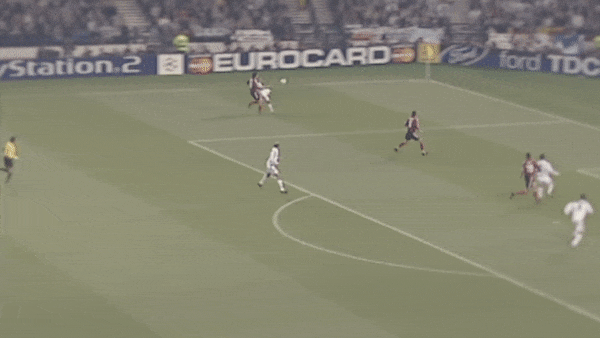 Topped perhaps by this one from my striker choice, Thierry Henry.
One of the smartest, most technically gifted forwards in history. He has gotten a ton of love of course but honestly might still be underrated.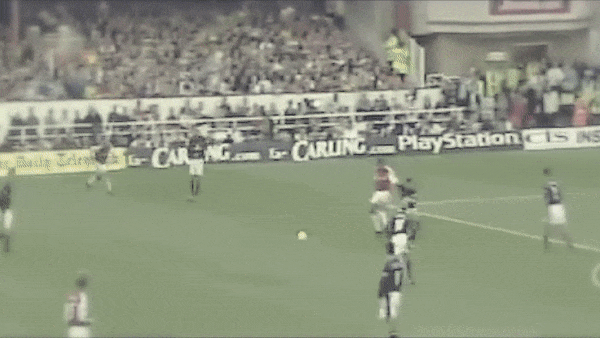 Shifting gears to penalty analytics:
Why do goalkeepers dive? When they should (statistically) remain in the middle of the goal?
The academics analyzed 286 penalty kicks and found that 94 percent of the time the goalies dived to the right or the left — even though the chances of stopping the ball were highest when the goalie stayed in the center.
Oh man, this could not be more up my alley. I'll try to restrain myself and keep the word count down.
Your interpretation is correct - goalkeepers nearly always dive one way or another.
Maybe some of it has to do with if they're right- or left-handed, the shooter's preferred foot, the weather... who knows. Scouting has gotten so good that the goalkeepers know going into the game who the shooter is, and what their preferences are. It's definitely more a mind game than anything else.
So why dive when it is not statistically the right move? I'd boil it down to something all humans hold very dear: job security.
What the article puts forth is right - you can't look like you aren't doing anything. From a very young age, goalkeepers are trained to be decisive. Ask Kepa what can happen if you waffle at an inopportune moment.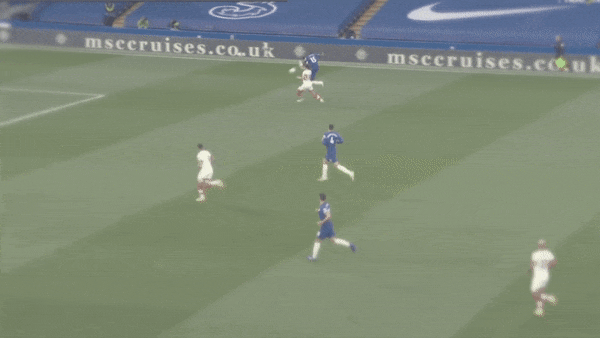 It gets to the fundamental challenge of being a goalkeeper: only one can play. So when you have competition on a team for that one spot, it creates perverse incentives for whoever is in there to appear like he/she is doing their job correctly.
It's a results-oriented position, so if you're coughing up a lot of goals you're probably not going to keep your job for very long. Whenever you have the chance to show "I am doing everything I can to keep the ball out of the net", you have to do it.
Penalty kicks are the rare moment for a goalkeeper where they are in a no-lose situation. You either save it and have done something truly remarkable, or you concede a goal that nobody would expect you to keep out.
The one way you can look bad is to just stand there, because it gives the appearance that you are unable to make a choice and are just turning into a puddle. Even if that is incorrect and you are making a conscious and data-driven decision to stay in the middle, nearly every coach in the world will react negatively to that perceived inaction.
I'll see your one study, and raise you another.

In college, my coach mailed me this article the summer before my senior season:
We asked whether a goalkeeper can, by standing marginally left or right of goal center, bias a penalty taker implicitly to kick to the side with greater area, thus allowing the goalkeeper to dive in that direction to make a save. We show that the penalty taker is unlikely to be mindful that the goalkeeper is off center, but nevertheless can identify the side with greater area and will be more likely to direct the penalty kick to that side than to the other side.

I sporadically tried it in games since then, with fairly solid results. I won't pretend I am a penalty-saving machine. However, even if I guess correctly, many times I don't save it because the placement is such that saving it is impossible. Or I have a slightly less-than-ideal reach for a goalkeeper. But in either case, a well-struck penalty will always be impossible to stop, no matter how good the GK happens to be.
Last question:
Let's say FIFA comes to you and says "You can change one rule of the game. It will become the international standard and can never be changed."
What rule are you changing?
I would change the number of subs.
I hate the three subs rule. Five worked great when they tried it during the restart. It allows for an injury to not cripple a team, gives more players opportunities to make an impact, and allows for more tactical maneuvering from managers.
Tradition is a dumb reason to keep a rule like three subs going, and I haven't really heard a cogent argument in favor of three subs that doesn't heavily rely on "this is how we've always done it."
---
What do you think?
Share your thoughts!

⚽️

Related :