050: Recap (V)
Reflections, at 50 weeks.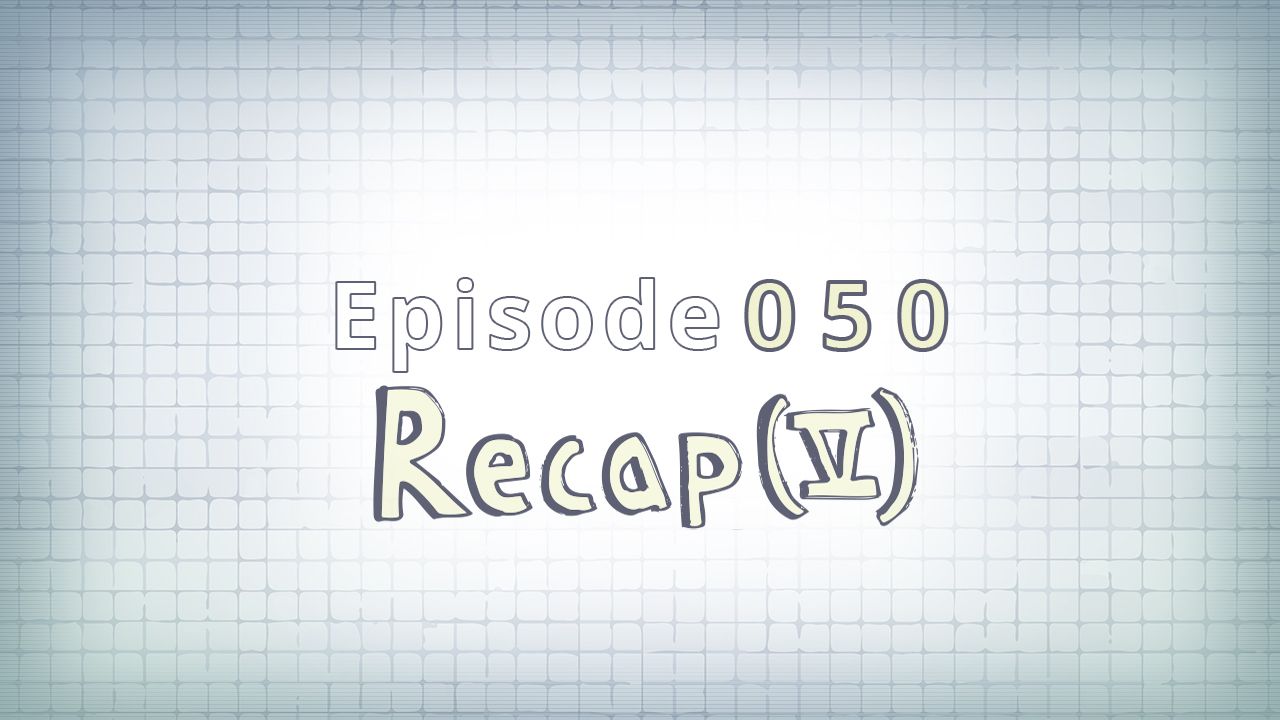 This recap covers:
1️⃣ What I've learned
2️⃣ What you may have missed
3️⃣ What's next
Time flies. Wow.

It's been a year since Episode 1 🤯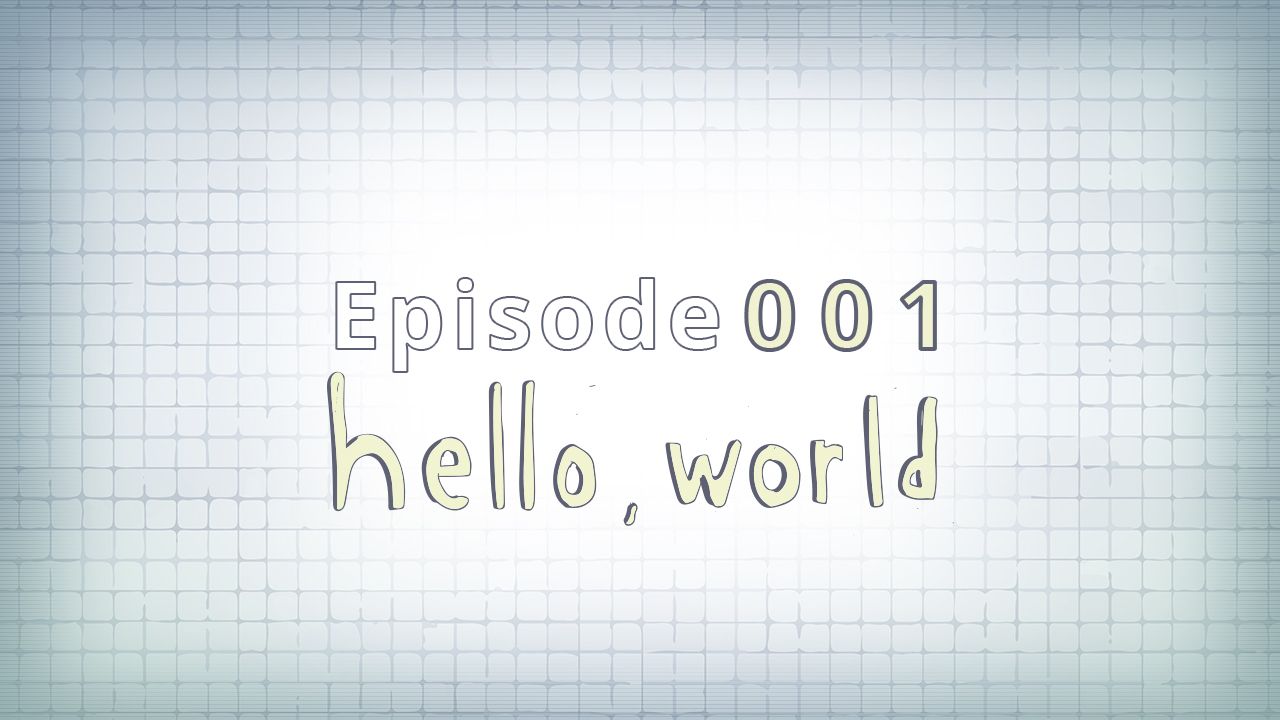 What was life like 50 weeks ago?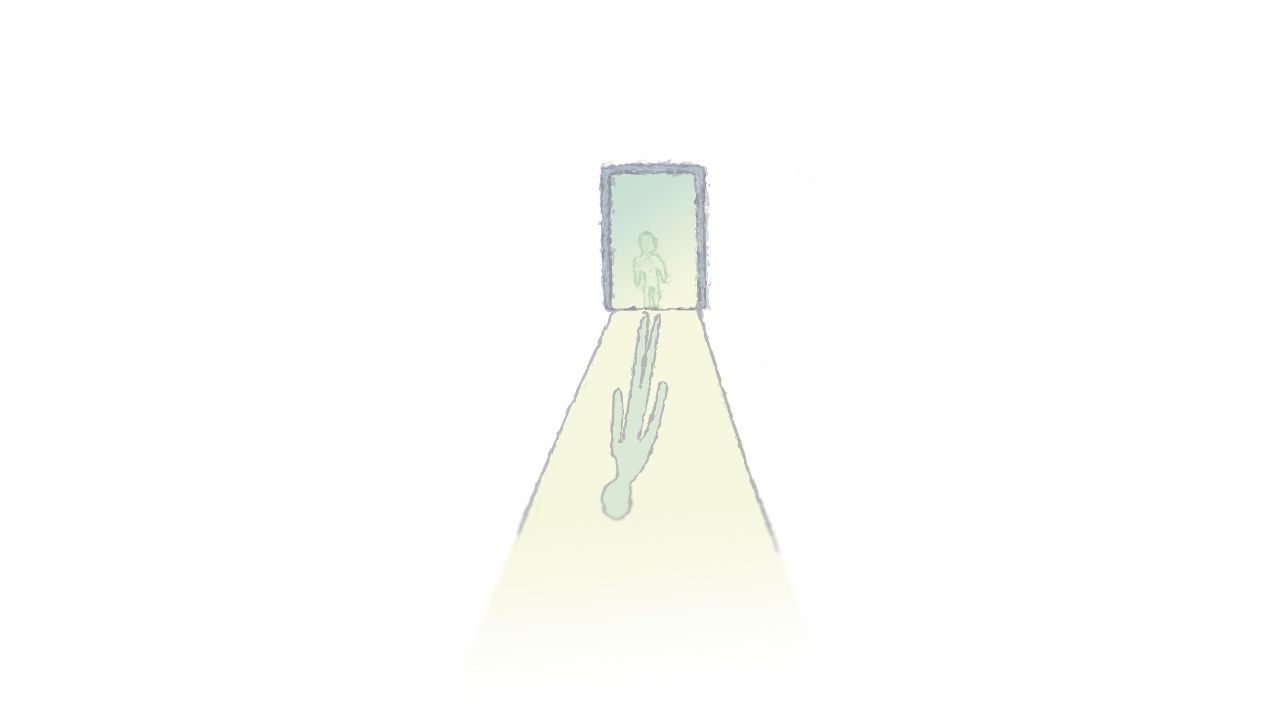 One of my 2020 bright spots has been connecting here: Learning to navigate fear, find collaborators, and invest in creative and movement-based outlets.
I'm grateful for the support.
1. What I've learned
Web analytics :
Total visits to TheFireJar.com (blue)
Total page views (green)
(via Fathom)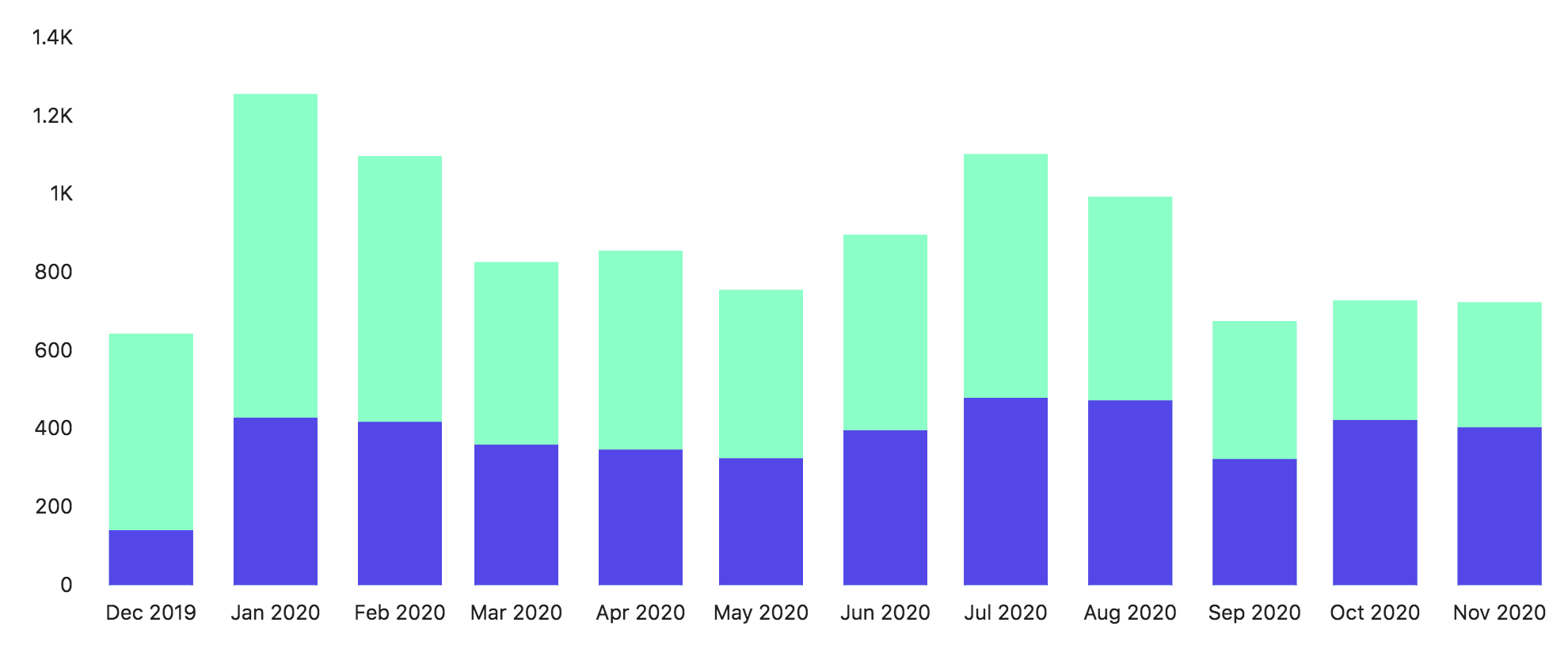 Here are email subscribers :

My takeaways 👨‍💻
Most visitors come from email links
The website gets zero organic traffic
Device split: 50% desktop, 50% mobile
This is obviously not exponential, "hockey-stick" business growth...
Part of me wants more people to discover the work. But I don't want massive scale. I value learning, connections, and experimentation.

Your survey feedback:
How does The Fire Jar serve you?
"It's a place that fosters 'beginner's mind' for overworked people seeking new modes of play, movement, and creativity."
"It makes me think; brightens my day; reminds me goodness can come in bites."
"It serves as a reminder that I need to spend time on myself (health and wellbeing) and that introspection is valuable and I should make more time for it."
What's conjured up when you open an episode?
"I never know what to expect (which I like)."
"Multimedia. Experimental. Still figuring itself out."
"It feels like peaking into someone else's daily private journal, musings and all."
What's resonated the least?
"The TV show writing didn't do it for me."
"Personally, I'm not drawn to content that asks for participation or wants me to do anything."
"I might encourage you to try to focus the theme of The Fire Jar. The wide-ranging nature is fun, but I feel like it could benefit from greater depth and perhaps less breadth... more multi-episode series, developing the arcs of your interests over time."
What's resonated the most?
"I've enjoyed the overviews/responses to books and 'big ideas'. Also the movement episodes, particularly the instructional meditative ones."
"It's great to get the combo perspective on creative process and output."
"I've liked how you taken feedback from your audience and made it part of your content."
How could this serve you better?
"Perhaps having polls that you can share results would be cool."
"I think going 50-50 with 'topical' and 'foundational' is a good idea. Topical stuff keeps you engaged and plays nicely with SEO, and foundational stuff makes the ganglia twitch."
"I think one of your questions is how much 'self' to share. If you focus more narrowly, tell us why and how that feels."
"I think creative projects should focus on personal fulfillment first and then hone in on the use over time. What's useful to me might not be fulfilling to you. A great outcome of TFJ could be that your focus shifts and much of your current audience has no use for it (even though it may become appealing for other kinds of subscribers). It's a little like asking what genre of music one should make. You can't please everyone."
👆
Wise!
2. The last ten
Are we jumping into a game whose rules cause us to think and act motivated by scarcity rather than by abundance?
"Imaginary Pie"

sparked many replies!




Sharing your responses below.



Breaking things is fast, and easy.
Repairing is slow, and usually harder.
An evolving email exchange with my friend Doug, about all things soccer (football).

Our universe is large. And also very small.

Different Scales sparked many replies.
Sharing a mix of your responses below.

This is a free, seven-day drawing course.

Here's some music 🎶
It may pair well with the drawing series.

Excerpts from a conversation I had with my friend Kory.
3. What's next
The intro to an MBA series
A (minor) rebranding 🎨
Some website updates


Have ideas / suggestions?

📬
hi@thefirejar.com